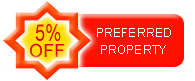 Chota Mangwa is a charming quiet village located amidst orange gardens with majestic views of Mt. Kanchenjungha. Winding village alleys passing through landscaped gardens and cottages with view points located everywhere along the mountain slopes make this village one of the undiscovered gems of Eastern Himalayas. This relatively new destination nestles at the top of the Mangwa hill in the Darjeeling district, offering picturesque view of the snaking Teesta River and magnificent mountains. Chota Mangwa, is an eco village where no vehicles ply within its area and tourists must leave their car before entering it. A trip to this exotic destination will offer you the true essence of village life nestled in the lap of mountain. BOOKING DETAILS OF CHOTA MANGWA


Places to see in Chota Mangwa: From Chota Mangwa you can savor an un-parallel view of the majestic Mount Kanchenjungha and the beautiful meandering Teesta River. The spectacular sunrise is also equally admirable. A trip to the orange orchards at Chota Mangwa to see the oranges in full bloom, picking them and enjoying orange juice fresh from the orange garden is an experience worth of a lifetime. Chota Mangwa is an eco-tourism village, where the farmers mainly practice organic culture in terrace cultivation. The most commonly produced crop is rice, which is cultivated along with a number of vegetables. Oranges are found in abundance, covering the entire village with an orange hue during the blooming season from October to February. Beside oranges, loads of yellow hued, sweet and juicy lemons (Mausambi) also grow in Chota Mangwa.
Nearby attractions of Chota Mangwa: Tourists can make a trip to the nearby village of Takling to view an age-old monastery. There is also a Tibetan Medical center at nearby Takdah. You will also surely fall under the spell of the stunning view of Rungliot Tea Estate at Takdah. You can also visit the small orange juice-making factory at Lopchu, a cozy pristine hamlet across the hills. Here you will also find small shops offering hand processed tea, jams, juices and jellies prepared not only from oranges but also from plum and other citrus fruits. Bara Mangwa is just a kilometer from Chota Mangwa. Tinchuley and Kalimpong are other popular tourist destinations near Chota Mangwa. Other destinations like Mongpoo (21 kms.), Pedong (36 kms), Loleygaon (69 kms.) and Delo Hill Top (34 kms.) can be reached within a couple of hours.
Things to do in Chota Mangwa: Tourists nurturing an adventurous bent of mind can try rafting in River Teesta and River Rangeet. You can also walk through the lush green mountains and orange gardens of Chota Mangwa, to savor the view of the entire range of Mt. Kanchenjungha. The intoxicated smell of the ripe orange that makes the air heavy is fascinating. Guests are allowed to collect the ripe oranges from the forest floor after taking permission from the farmers. You can have the oranges, drink the orange juice and can apply it as a natural pack. A short uplifting and rejuvenating local course in medication and yoga are also offered at Chota Mangwa. While taking a nature walk along the meandering alleys of the place, inhale the refreshing unpolluted mountain air.
How to reach Chota Mangwa: Tourists can avail overnight trains from Kolkata to New Jalpaiguri. They can also take flights to Bagdogra airport. Rental cars are available at the New Jalpaiguri station, which will take you to Chota Mangwa in three and half hours. You have to reach Teesta Bazar and then take left before the Teesta Bridge to reach Chota Mangwa. It is around 66 kilometers from Siliguri.
Best time to visit Chota Mangwa: You can visit Chota Mangwa any time of the year. However, to see the oranges in full bloom, it is better to visit Chota Mangwa between October and early February.
Lodging and dining facilities in Chota Mangwa: There are cottages at Chota Mangwa, which are operated by several self-help groups. The cottages offer decent accommodation and dining facilities along with a personal attendant and local guide, who assist the guests in every activity. The cottages are very clean and eco-friendly with views of Mt. Kanchenjungha. They are equipped with facilities like hot water and attached western bathrooms. The Chota Mangwa Eco Cottage is our Preferred Property, so you can avail discounts if you book it through us. At Chota Mangwa, you can cherish home cooked vegetarian as well as non-vegetarian food.
Photographs by Sourav Dalal, Subrata Ghosh, Prosenjit Das Neogi.
BOOKING DETAILS OF CHOTA MANGWA