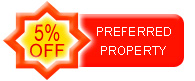 Tiya Bon is located near the Khariar Bander Forest, at a distance of 63 kilometers from Siliguri. Situated amidst tea gardens and forests, it is an interesting place for both adventure and nature loving tourists. The Tiya Bon Resort spans an area of 2.33 acres and offers views of the surrounding forests and gorgeous hills. With the wild Dooars at your doorstep and the Gorumara Forest your backyard, you'd surely love the experience of Tiya Bon. Other than the Gorumara National Park, Tiya Bon also shares close proximity to Chapramari, Khunia, Gajol Doba, Sakham and hill stations like Samsing, Suntaleykhola, Jhalong and Bindu. BOOKING DETAILS OF TIYA BON


Places to see around Tiyabon: The Gorumara National Park is located near to Tiya Bon in the Dooars region, in the district of Jalpaiguri. In 1949, this small forest area was declared a wildlife sanctuary and in 1994, it was proclaimed a National Park.  The National Park spans an area of 79.99 square kilometers and houses a variety of flora and fauna. It is also famous for being the home to the Great Indian one-horned rhinoceros and the Indian Bison.
Nearby attractions of Tiyabon: The other famous forests that can be visited from Tiya Bon are Chapramari forest and Jaldapara Sanctuary. The Chapramari forest is situated near National Highway 31 and can be easily reached by crossing the river Teesta and following the route that leads to Dooars. The Jaldapara Sanctuary is also situated near National Highway 31 and is at a distance of 80 kilometers from Tiya Bon. The other forested areas located nearby are Khunia and Sakham. The birding site of Gajol Doba, which is famous for the annual visit of migratory birds is also located nearby.
You can also visit a number of hill stations from Tiya Bon such as Jhalong, Samsing and Toto Para. The hamlet of Jhalong is situated at a distance of around 47 kilometers from Tiya Bon. The valley, Bindu is on the banks of Jaldhaka River and is encircled with the hills of India and Bhutan. Samsing is located at a distance of around 25 kilometers from Tiya Bon and the route offers the most picturesque landscape. The journey takes around 30minutes, by car. The small village of Toto Para is located on the banks of Torsha River, near Jaldapara Wildlife Sanctuary and Bhutan border. The place is famous for housing the slowly disappearing 'Toto' tribe. Besides this tribe, Dooars also houses several other tribes.
Things to do at Tiyabon: You can opt for a variety of adventure activities such as rock-climbing, trekking, tree climbing and angling in nearby areas of Tiya Bon. You can also visit the nearby craft villages or tea gardens to see the tea production process or can opt for jungle safaris at the nearby forests.
How to reach Tiyabon Resorts: Tiya Bon is located in Chalsa on NH31. You have to cross Mal tourist Lodge and reach Chalsa. Chalsa is a few kilometers from Malbazar on the way to Dooars from Siliguri. Tiya Bon is around 70 kms from Siliguri.
Best time to visit Tiyabon Resorts: Though the resort can be visited throughout the year, it is better to avoid the rainy season if you want to visit the forests.
Lodging and dining facilities at Tiya Bon: The Tiya Bon Resort provides excellent accommodation and dining facilities in wooden cottages to the tourists at very reasonable rates. There are Deluxe Rooms, Ethnic Standard Rooms and Six Bed Huts at Tiya Bon Resort, which arranges activities like trekking, rock climbing, angling, tree climbing and rope traversing for its guests. The Tiya Bon Resort is our Preferred Property, so you can avail discounts if you book it through us. From Tiya Bon Resort, you can enjoy jungle safari at Gorumara National Park, Chapramari and other nearby forests. Visits to tea factories in tea gardens and nearby crafts villages can also be arranged by Tiya Bon Resort.