If your soul is craving for a break from the hustle and bustle of the city life, then just pack our bags and head to Gopalpur-on-sea. This serene beach nestled in the Ganjam district of Orissa will offer you the ultimate seclusion, to help you in gaining the peace of mind. The pristine beach of Gopalpur, the returning fishermen, the lighthouse and the ruins of erstwhile palaces on the beach gives Gopalpur a long lost charm. Nearby attractions like Taptapani hot spring, Lake Chilika, the Tibetan Camp of Chandragiri and Jeerang and the fabulous weather of Gopalpur will rejuvenate your senses. BOOKING DETAILS OF GOPALPUR


Places to see in Gopalpur on sea: The pristine beach of Gopalpur is the major attraction of the tourists. The beach is never crowded and sometime, especially in the afternoon and early mornings you will not find another soul near the seaside, only a fisherman hauling his net out of the seawater. The beach is also admired by a Light House. Earlier, visit to the top of the lighthouse was allowed but recently visitors are not allowed to atop the lighthouse. A local Childrens' Park has come at Gopalpur too and you can also visit a backwater artificial lake in Gopalpur spanning nearly 02 kms. A visit to the ruins of the ancient port of Gopalpur, upholding the lost glory of this pulsating port town is also an experience treasure.
Nearby attractions around Gopalpur on sea: There are some amazing attractions nearby Gopalpur, beckoning the tourists. One of the most famous spot of tourist interest is the Taptapani hot spring. You can make trip to this enthralling location, famed for hot spring gushing from the earth surface. Bathing in the hot spring is truly an enduring experience. Taptapani is located 68 kms. from Gopalpur and takes an hour to reach by road. You can also organize a day tour to the Tibetan refugee village of Chandragiri and visit Jeerang Monastery, located 75 kms. south of Taptapani. Another major destination – Rambha, which is a major entry point of Chilka Lake, the backwater of Orissa, is at a distance of 50 km. from Gopalpur. You can also visit the nearby beach of Dhabaleshwar or the water sports complex of Tampara lake.
Things to do in Gopalpur on sea: Take a stroll along the quaint beach of Gopalpur enjoying the sight of the rolling waves kissing the beach. Savor the spectacular sunrise on the azure seawater. The sight of the truant crabs running to and fro is also enchanting. You can also buy some handicrafts from the seaside stalls. However, the evenings are full of activity at Gopalpur, when a whole lot of temporary eateries come to life selling all types of sea food like crabs and prawns. Tourists can savour these spicy sea delicacies to their heart's content here. Also, keep aside a couple of hours for a shopping trip to nearby main town Brahmapur around 16 kms. away.
How to reach Gopalpur on sea: There are a number of options to reach Gopalpur. You can drive to the destination along the National Highway 5 from Berhampur or Brahmapur, which is located 16 km from Gopalpur. The nearest rail head is Brahmapur (BAM) and you can get regular trains from all over India to Berhampur. The Bhubaneswar airport, located at a distance of 180 km. from Gopalpur-on-sea is the closest airport from Gopalpur.
Best time to visit Gopalpur on sea: You can visit Gopalpur anytime of the year. The seaside of Gopalpur is very windy, so the summers are also very comfortable in Gopalpur. The monsoon initiates from mid-June to late August and Gopalpur buzzes with tourists during this time. The winters, with their slight chill in the evenings also invites tourists from all over India.
Lodging and dining facilities in Gopalpur on sea: There is an array of accommodation facilities in Gopalpur. Prior booking of hotels is required as tourists keep pouring to Gopalpur throughout the year. Unlike, most other seaside towns in India, Gopalpur is less-congested and you will find hotels in all budgets. Here are few of our accommodation options for your stay at Gopalpur: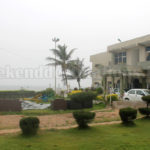 Seaside Resort: This resort is located just at the seaside with a private entrance to the sea beach. With a sprawling lawn and facilities like car parking, dining hall, Electric Generator, this is one of the best seaside resorts in Gopalpur in the mid-budget category. There are AC as well as Non AC rooms here and some rooms have balconies while others have wall-to-wall windows facing the sea. All rooms are equipped with modern facilities like comfy beds, Televisions and hot water geysers. Transport for local sightseeing and guided tours are also arranged from this resort.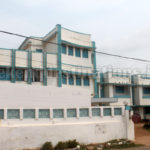 Deluxe Hotel: With some view and non view rooms, this hotel is clean, spacious and located just at the heart of Gopalpur. With a separate Coffee Shop and facilities like car parking, dining hall, electric generator and transport assistance, this hotel has AC and non AC rooms in Double Bed, Triple Bed as as well as Four Bed categories. All rooms are equipped with modern facilities like comfy beds, Televisions and attached western bathrooms with hot water arrangements.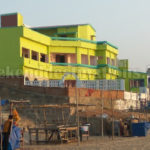 Standard Lodge: With the most fascinating location on the beach, this is a standard category lodge with basic facilities. There are AC as well as non AC rooms in this hotel in Double Bed and Four Bed categories. All rooms are equipped with modern facilities like beds, Televisions and attached western bathrooms. Transport for local sightseeing are also arranged from this resort.
Photographs by Debkinkar Baidya, Avik Chatterjee and others.