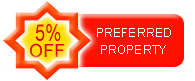 Barbing, nestling on the ravines of a hill beside a monastery at a height of 5000 feet is a perfect place for those nursing the soul of a nature lover. The view of Gangtok city at night from Barbing is spectacular. Covered with thick virgin forest all around, it is an idyllic spot for romancing the nature. However, Barbing's rise to fame is due to a recently developed Amusement Park with toy trains, simulators, indoor swimming pool, bowling alley, video game parlour, joyrides, musical fountains, planetarium and children's park. Tourists can also stay within this park in some lovely cottages overlooking the slopes and Gangtok city. BOOKING DETAILS OF BARBING


Places to see in Barbing: The recently developed Amusement Park is the major attraction of Barbing. Here, children can enjoy different types of joyrides and indoor games and have some fun at the Kids' swimming pool too.
There are some great activities for adults too like bowling, swimming, snooker and card parlour. When you are not in the amusement park, you can visit the nearby Lingdum Monastery. The monastery is just one hour drive from Gangtok. Another popular tourist destination of the place is the Ban Jhakri Waterfalls, located around 5 kms away. The song of this wild stream will never allow you to feel the least stress of your journey.
Nearby attractions of Barbing: All sightseeing attractions of Gangtok is also near to Barbing. The most popular tourist attraction is the Rumtek Monastery, situated 20 kms from Barbing. Popularly known as Dharmachakra Center, it is a Tibetian Buddhist monastery in Sikkim and one of the most sought-after destinations of the place. Another popular sightseeing option just 15 km from Barbing located along the North Sikkim highway is the Tashi View Point. From here, you can savor an amazing view of the snow clad range of Mount Kangchendzonga.
The Ganesh Tok is also worth visiting, which nestles on a ridge and is only 15 km from Barbing. The Hanuman Tok is 20 kms from Barbing, which hosts a Hindu temple. Tsongmo lake, popularly called Changu lake located 50 kms from Barbing is an emerald green lake surrounded by sky-kissing peaks at an altitude of 12000 ft. The Changu lake freezes down during the winter months and offers a visual treat. Do not miss the Nathu-La Pass, the Indo-China trade route, located 70 kms from Barbing.
Things to do in Barbing: The government of Sikkim has set up an amazing Tourist cum Socio-Cultural Amusement Park at Barbing on 16 acres of lush valley. You can enjoy a whole lot of activities at this amusement park. The park offers truly exciting rides, ranging from striking cars, Frisbee, jumping frog, octopus and also a water chute. Enjoy a joyful ride on a toy train that breeze through a 75 m tunnel. A number of thrills await inside the tunnel,like a haunted house, an erupting volcano and a not-so-friendly Egyptian Pharao. The multi-hued musical fountain is also a visual delight. The most exotic experience is the Sikkim Panorama, presented within a semi-ellipsoid, fully air-conditioned dome. The presentation enriches the knowledge of the visitors about Sikkim, its topographical aspects and its people. Relive your childhood memories, by visiting the Children's' Park, presenting see-saw, swing, a merry go round, explorer and a hexa climber.
Apart from enjoying in the park, you can also explore the place, to experience a close insight of the life of its locales. Take a stroll along the serene pathway, wrapped with dense foliage and the cool and refreshing air will bring you relief from the dust and heat of the city. The park is open from 8:00 am to 10:00pm.
How to reach Barbing: Barbing is around 14 km from Gangtok. You can hire a taxi and reach Barbing from Gangtok city
Best time to visit Barbing: You can visit Barbing any time of the year. If you are planning to see the frozen Changu Lake then January – Early March is the best time. If you want to beat the heat of the plains then visit Barbing during winters, when Barbing has a cool and breezy weather.
Lodging and dining facilities in Barbing: Premium accommodation facilities are offered at Barbing within the amusement park, where attentive service and superb cuisine will enhance your villa experience. This intimate, opulent retreat houses 10 plush cottages and 14 deluxe rooms, offering the best in accommodation options. The retreat offers all modern facilities like air conditioning, room heater, running hot and cold water, attach bath etc. The Villa Club is truly inviting, admired with an ultra-posh lounge. The club offers a plunge pool, a snooker table, a bowling alley and arcade games. There is also an Open Air Theatre, boasting a capacity of 300 guests. The place organizes traditional folk dance, theatres and cultural functions all through the year. You will truly treasure your dining experience at Cave Cafe, a multi-cuisine restaurant, nurturing a wild ambience, showcasing Sikkimese flora, fauna and bio-diversity. It is a place of peculiar charm, which has laid its spell on many visitors. The restaurant offers an exclusive fusion of taste and aroma.