Staying in ethnic cottages located within a garden surrounded by an overdose of greenery can be your next weekend destination near Kolkata. A cruising drive of 40 kms through the villages on the outskirts of Kolkata would take you to this garden, a fish farm, a modern ethnic garden house, an old-age home and a knowledge centre for under-privileged children – all put together. You can visit Baluka Baganbari for single day visits, picnics, or you can spend a couple of days here reading some great books, telling stories to the village children and visiting some local attractions like Haringhata Farm, Mothura Jheel and Bankim Chandra Chattopadhyay's House.
Lodging and dining facilities in Baluka Baganbari
Presently, there are four cottages for the guests located beside the garden. The ethnically designed cottages are equipped with all modern facilities like air-conditioning, attached western bathrooms, comfy double-beds and televisions. The garden house area has an dining area, a room for arranging small conferences and get-together of 15 to 20 people, a water tank teeming with fish, a thatched gazebo for your evening gossip and a sprawling lawn.
Baluka Baganbari Photo Gallery
Things to do in Baluka Village
You can enjoy your weekend by simply taking your favourite book and reading it once more sitting on the balcony overlooking the garden. You can also take long village-walks through fruit orchards and paddy fields. If you are thinking of spending some quality time this weekend, then it would be a great opportunity for you to share your knowledge and experience with the less-privileged children of the nearby villages who are taught the regular subjects by a local NGO here. You can tell the children an inspiring story or teach them Geography or anything which you think would help them. In the evenings, you can sit around a campfire and discuss all the 'necessary nothings' of human life with your friends and family. There are also some local Haats or weekly markets like the Birohi Haat where you would find local produces.
How to reach Baluka Village
If you are travelling by train, then you can board from Sealdah and get down at Kanchrapara Station. It is around 10 kms from Kanchrapara Railway Station and you can take Auto Rickshaws or Totos to reach Baluka Village. If you are coming by car, then you can take either NH12 or Kalyani Expressway to reach Baluka Village.
Best time to visit Baluka Village
You can visit Baluka Baganbari any time of the year. 
Places to see in Baluka village
The greatest attraction of Baluka is the Haringhata Farm, which has a tree plantation, animal husbandry, dairy farm and a huge area within its premises dedicated to varied vegetable, fruit and flower cultivation. Haringhata is also a very good Bird watching  spot near Kolkata. Another nearby place is the 04 kilometer long Mathura Bill, which is a huge water body surrounded by lush green paddy fields.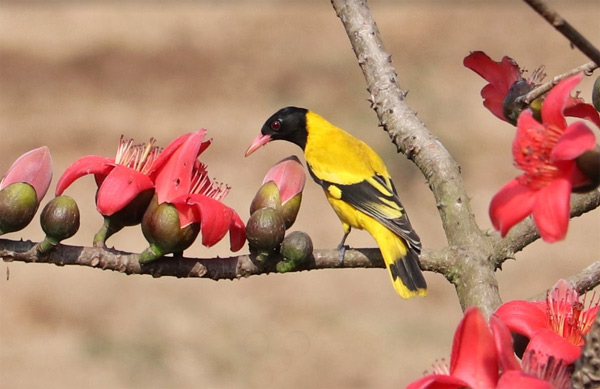 Attractions around Baluka Baganbari
Within 15 kms of Baluka Village there are a number of historical buildings like the house of novelist, poet and the composer of Vande Mataram Bankim Chandra Chattopadhyay and the 18th Century Hindu Shakta Poet and Saint - Sadhak Ramprasad Sen. You can also visit the Kalyani Lake and Hangseswari Mandir on the banks of River Ganges from this Baganbari.