Staying in a villa flanked by lawns and an overdose of greenery tucked within a remote village near Kolkata can be your next weekend destination spot near Kolkata. A cruising drive of 22 kms through the villages on the outskirts of Kolkata would take you to this villa. You can spend your weekend reading some great books, taking village walks, stop by the flower nurseries, visiting some local attractions like the village temple and the Social Institution and memorial in Palli Niketan, which was formed by stalwarts of the Freedom Movement of India like Ujjala Majumder and Major Satya Gupta – a close acquaintance of Netaji Subhas Chandra Bose. You can also arrange your marriage anniversary, child's birthday or some family get together in our villa amidst a peaceful rustic ambience.
Lodging and dining facilities in Shikarpur
A pair of sprawling lawns gret our guests to the Villa. There are four AC rooms in total in our villa – two in each floor. Both the floors have dining areas and common sitting areas. Our airy and spacious rooms open to the lawns and surrounding gardens. All the rooms are equipped with all modern facilities like attached western bathrooms with hot water geysers, comfy beds, wardrobes, ACs and coffee tables and sitting arrangements. A common terrace on first floor, parking facilities, 24-hours electricity, a dining area, kitchen and a sitting lounge completes the list of facilities in our villa. Driver's accommodation within the villa premises is also available. A modern kitchen also meets the needs of the guests. Food is essentially traditional Bengali cuisine and the vegetables and other supplies are mostly locally sourced.
Things to do in Shikarpur
You can simply take your favourite book and read it once more sitting on the balcony overlooking the green paddy fields, flower gardens and lawns. You can also take long village-walks or visit the surrounding flower nurseries and fruit orchards. You can participate in the evening Aarti in the nearby Hanuman Mandir.
How to reach Shikarpur
If you are going by car, then you have to take Lauhati – Bhangore Road and take the road turning left from Indian Oil Petrol Pump at Shikarpur.
Best time to visit Shikarpur
You can visit Shikharpur any time of the year. 
Places to see in Shikarpur
The greatest attraction of Shikarpur is the memorial of Freedom Fighters who lived and worked from here. Shikarpur was a hideaway and functional base for nationalist extremist freedom fighters who were closely associated with Forward Bloc and Bengal Volunteers and Netaji Subhas Chandra Bose. Freedom fighters like Bhakta Kumar Ghosh, Jyotish Chandra Joarder and Major Satya Gupta, who was also the main assistant of Subhas Chandra Bose during the early formative years of Bengal Volunteers – all lived and worked from Shikarpur. Other stalwarts like Mrs. Ujjwala Majumdar who was an armed revolutionary woman and social activist jailed due to her involvement in the plot to assassinate the tyrannical Governor Anderson. After independence, she devoted herself in the service of a social organisation named Palli Niketan which still operates from Shikarpur. Another luminary of Shikarpur was Nikunja Sen was also closely linked with Binoy, Badal and Dinesh in framing the plan and preparation of the Corridor Battle of Writer's Building in 1930. He was also jailed during the World War II during 1940-46. After independence, he joined as the headmaster of the High School in Shikarpur. Apart from the memorial, Shikarpur also boasts a splendid Hanuman Mandir and acres of flower nurseries and fruit orchards.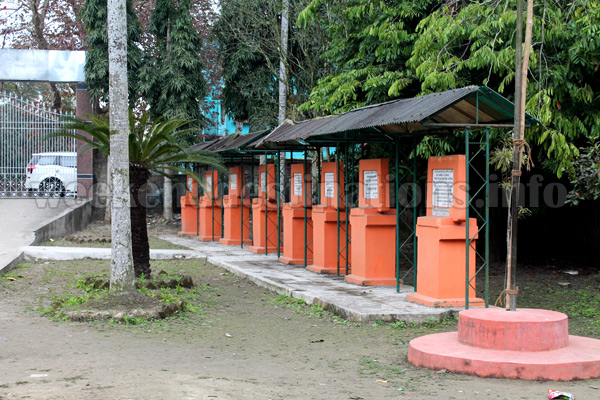 Attractions around Shikharpur
This little village of Shikarpur is surrounded by hundreds of flower nurseries and farms and ponds. A short drive of 20 kms. through lush paddy fields would take you to the log gate of Kulti and a vast expanse of water. You can experience a mesmerising sunset over the horizon where the river meets the palm trees from the log gate road.