Milan Top is a view point located at Upper Pedong at nearly 5000 feet above sea level with a panoramic view of Mt. Kanchenjungha. Our homestay at Milan Top offers a quiet vacation soaked with traditional Gurkha hospitality, a breathtaking view of the Himalayas, the constant chirping of hilly birds and the golden gleam of sunrise. This untouched homestay at Milan Top is used as a stopover for tourists heading towards the high-altitude Silk Route Trips in Sikkim.
Lodging and dining facilities in Milan Top
Our spacious and clean home stay in Milan Top is considered as one of the few luxury home stays with fabulous views of Mt. Kanchenjungha. Rooms have been decked up with the best amenities and facilitated with all basic features like hot water geysers, attached western bathrooms, balconies and comfortable beds. Presently, we have 02 Double-Bed rooms and 04 Triple Bed rooms with balconies in our home stay. All our rooms share a view of the snow peaks and lush valleys. Food is essentially homemade and farm fresh and served with lot of care in our Dining Hall located in the Second Floor. We also serve traditional food, drinks and guide guests for short treks.
Things to do in Milantop
While staying at Milan Top, you can take part in a host of activities like going out for Nature walks, Trekking, River picnicking, Barbedue, Camping and Bird watching. Adventure sports like Paragliding can also be enjoyed from nearby Delo Hill. If you are not one of those "Outdoor Souls," then don't forget to bring your favourite novel and enjoy it sitting at our balcony basking in the morning sun overlooking the white mountains and green valleys. Our balconies and terraces offer spellbounding views of Mt. Kanchenjungha which you can enjoy from dawn to dusk.
How to reach Milan Top
Our homestay is 75 kilometers from Darjeeling and 85 kilometers from both Siliguri and Gangtok. It is only 25 kilometers from Lava and Kalimpong. The nearest rail head is New Jalpaiguri and the nearest airport is Bagdogra (IXB).
Best time to visit Milantop
You can visit Milan Top anytime of the year. The winters are known for their sparkling weather and spectacular sunrise over Mt. Kanchenjungha while the monsoons are favourite with tourists who love to see lush forests covered in mists and clouds.
Places to see in Milan Top
Damsang Fort, one of the main attractions of Pedong bears evidence to a long racial war between Bhutias and Lepchas. It attributes a historical dimension to Pedong. The remains of the fort in the dark, deep and dense forest are reminiscent of the Lepcha Kingdom. Damsang Dzong is reflective of the British history of Pedong. Built in 1690 within a fifteen minute walk from Milan Top, it witnessed hostility between the local tribes and the troops of the East India Company Co. The Dzong gives you a glimpse into the depth of lush green valleys and of the ski-surpassing height of the Himalayas. Pedong has not only historical value but religious glory as well. Tourists can also visit Cross Hill to pay their regard to the Cross. Father Augustine Desgodins placed the cross as a landmark when he was passing through the Nathula Pass in 1882.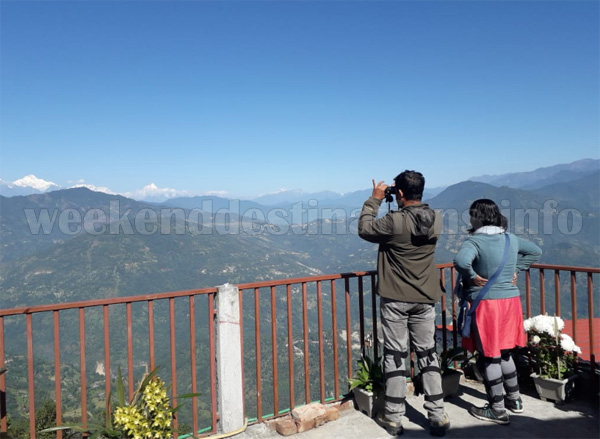 Attractions around Milan Top
Among the nearby attractions of Milan Top, some notable ones are Sillery Gaon, Icchey Gaon, Rikkissum, Ramdhura and the riverside village of Reshikhola. You can also enjoy short treks through Pine Forests to Tinchuley viewpoint and Ramitey Dara Viewpoint, which offers a panoramic view of the meandering Teesta River and Mt. Kanchenjugha towering over it. If you are staying at Milan Top, then you can take day trips to Lampokhari (Aritar Lake) in Sikkim as well as visit Lava, Loleygaon, Delo and the town of Kalimpong too.